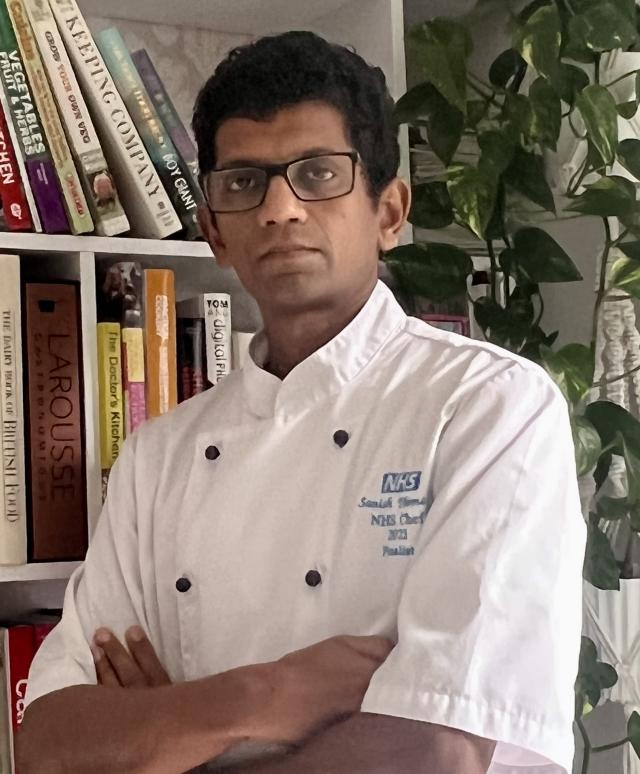 Sanish Thomas
Chef at Royal Blackburn Hospital
Public Sector Catering Kitchen Demo
Following a career working at various hotels and restaurants in different countries ever since he qualified as a chef in the year 2003.
Sanish has always loved the culinary arts, a talent inherited from his grandma who used to make magic in the kitchen with her excellent culinary skills. While he was at the secondary school, Sanish had decided that he had to pursue what he was naturally gifted at. He knew the work would be hard, unsociable hours, long weekends, but felt he couldn't lose.
So armed with the determination and passion, he enrolled at Mysore University, in India, for hotel management Degree. After graduating with a degree in culinary arts, life was about to change forever. Sanish started to work for a company in Kuwait which owned different hotels and restaurants, mastered in different cuisines and working with chefs from different parts of the world helped to widen his knowledge in culinary arts.
Sanish has worked at many fine dining restaurants and hotels, including Radisson Blu and Marriott for almost for 10 years. All those experiences played a huge role in winning the NHS Chef of the Year.
Always excited about the goodness of food, both in nutrients and taste, Sanish strongly believes that Good Food is Good Health, so takes a lot of effort and time when not at work to grow fruits and vegetables, also gardening with family and friends.
View the recipes from the demo day