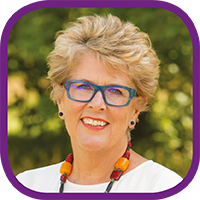 Prue Leith
Keynote Address - Wednesday 20 November
Recently appointed to work with the Hospital Caterers Association on the Hospital Food Review and a past chair of the Children's Food Trust, Prue will draw from her experiences across the food and hospitality industry in her keynote address and share a few anecdotes.
She will update visitors on the progress of the review, but will also tackle the health of the nation and encourage the public sector catering industry to lead on working to improve the quality and nutritional content of food across our industry, particularly with a view to combating the obesity bomb.

About:
Prue is one of the country's foremost authorities on all things culinary. She is known for her formidable business acumen, starting out as a caterer in the City of London, swiftly moving onto to owning a restaurant, which gained a prized Michelin Star.
Prue is one of the original founders of Leith's Cookery School, which has seen many thousands of students pass through its doors. Her interest in proper training and education led to involvement with many charities to do with chef training, teaching children to cook in schools and training young people. Prue's unremitting obsession is getting children to eat healthy school dinners. Until January 2010, she chaired the School Food Trust and has recently been appointed to work with the Hospital Caterers Association (HCA) on the Hospital Food Review.
Stints on television as a judge on BBC2 'Great British Menu' and Channel 4's 'My Kitchen Rules' have recently culminated in the prize job in culinary TV when Prue was appointed as the new judge alongside Paul Hollywood on Channel 4's 'Great British Bake Off'

She has in the past been the cookery correspondent for The Daily Mail, Sunday Express, The Guardian. Prue's first cookbook in over twenty years was published Autumn 2018 called simply 'PRUE' it draws on a life-long passion for food with a hundred recipes from her own kitchen table.