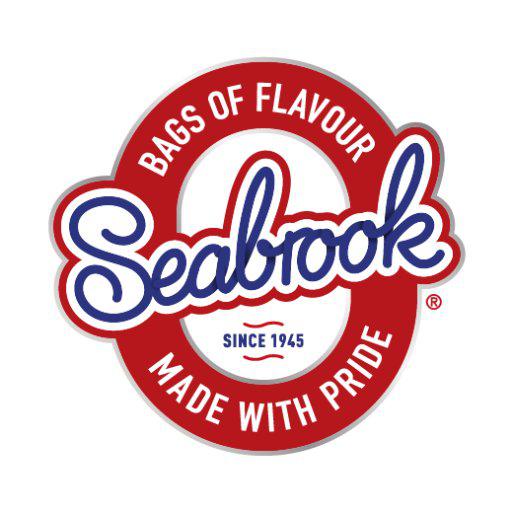 Seabrook Crisps
Stand Number:
9
Inspired by Japan, Yushoi combines new flavours and textures with naturally healthy ingredients. The brand has experienced continuous growth for the past three years, up 20% YOY and worth £6.7m. Over 1.8m households now purchase Yushoi.*
Suitable for vegetarians, the oven-baked pea snaps are a source of protein, high in fibre with 90 calories or less per serving. The gluten-free range is vegetarian friendly with all flavours, except Sour Cream & Chive, suitable for vegans. Made from 68% green pea, Yushoi has all green and amber GDA's which offers a much healthier option to traditional crisps and snacks.
The 21g single packs are available in a variety of flavours including Sea Salt & Balsamic Vinegar, Sweet Chilli with Lemon, Lightly Sea Salted and Sour Cream & Chive. Placed within the wider Calbee UK portfolio, the range is also CQUIN compliant and is suitable for NHS stockists and foodservice contract caterers.
Yushoi unveiled exciting new packaging in July 2019 to ensure further brand growth and development following a strong couple of years. The distinctive packaging is eye-catching and colourful with a premium look and feel. Its modern new look is bold and impactful whilst communicating key product benefits and delicious flavours to the consumer.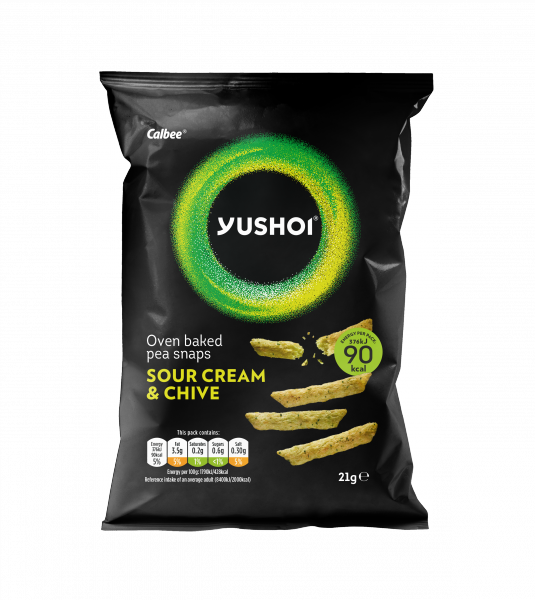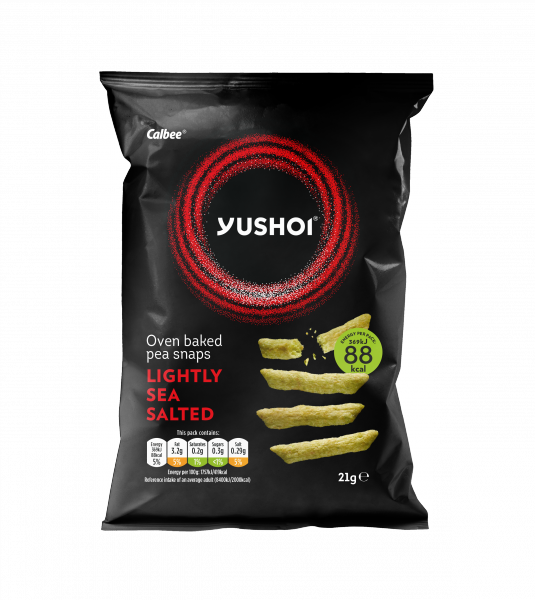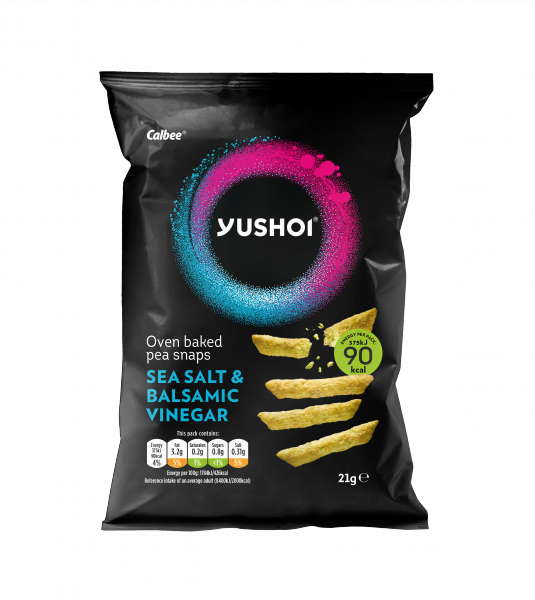 www.seabrookcrisps.com