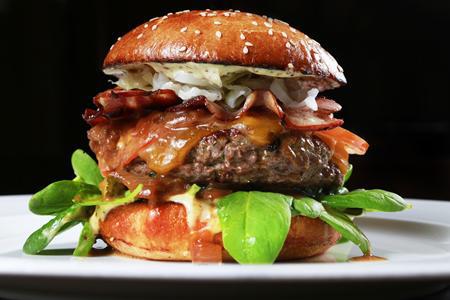 Removing beef and lamb from university menu reduces carbon emissions, says report
September 11, 2019 - 09:28
A sustainable Food Policy at the University of Cambridge, which removed beef and lamb from the menus and promoted plant-based food options, has reduced food related carbon emissions according to a report released 10 September.

In October 2016 the University Catering Service (UCS) removed ruminant meat from the Cambridge University menu (beef and lamb), improved the plant-based options available and aimed to reduce the amount of food waste.
The Sustainable Food Journey, published by the University's Environment and Energy team revealed since these changes the overall carbon emissions were reduced by 10.5% at the 14 sites across Cambridge University that are catered by UCS.
There was a 33% reduction in carbon emissions per kilogram of food purchased and a 28% reduction in land use per kilogram of food purchased.
Nick White, head of UCS, said: "Sustainability is extremely important to our students and staff and we wanted to ensure that we were not only responding to their needs, but pushing what was considered possible in a catering environment.
"This has involved making sacrifices, but is has been absolutely the right thing to do. It's about making the right choice easy."
UCS provided chefs with vegan cookery classes and a trip to Borough Market to 'inspire' them to create a plant-based menu. Also 'subtle nudge techniques' were used to encourage a plant-based diet, including putting vegetarian and vegan options before meat options and changing how food was labelled on menus.
Andrew Balmford, professor of conservation science at the University of Cambridge, who advised UCS on how to make the necessary changes, added: "The University's catering managers have, in a very short time, dramatically reduced the environmental footprint of their operation by removing ruminant meat from its menus, lowering food waste and eliminating unsustainably harvested fish– while simultaneously increasing sales and profit. It is hard to imagine any other interventions that could yield such dramatic benefits in so short a span of time."
The UCS have also stopped selling single-use plastic bottles, saving over 30,000 plastic bottles going to a landfill every year.
Goldsmiths University of London recently announced they were banning beef from its campus in an attempt to become carbon neutral by 2025.