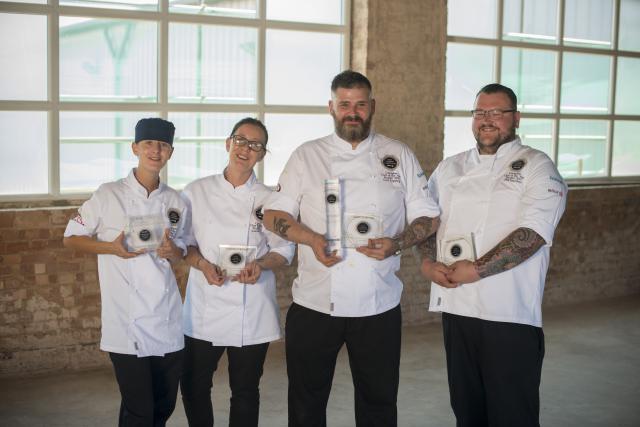 Caterplus announces 2019 Care Chef of the Year winner
August 12, 2019 - 16:34
Elior UK's care subsidiary Caterplus named its 2019 Care Chef of the Year as Gary Topping, chef manager at Barnaby House Thirteen Group.

Taking place at the Luton Electrolux Kitchen, the internal competition invited all care chefs working within any UK Elior business, rewarding brilliant creative talent in care catering.
For the grand final, seven chefs from across the UK were tasked with creating a two-course menu suitable for service in a care restaurant within a budget of £2.25 a head. One of the courses had to be a level four texture modified puree dish.
He said: "I'm delighted to be named Chef of the Year, especially after competing against such talented chefs. I really enjoy cooking in a care setting – each menu is a new opportunity to liven our customers' taste buds and get them excited about food."
Topping impressed the judges with his ballotine of woodland chicken with fondant potato, crispy skin, radish, butternut squash puree, sautéed leeks and chestnut mushrooms and a stock rosemary reduction. His dessert was a summer fruits pudding served with Chantilly cream, Greek yoghurt and pistachio.
Darren Neal, executive chef at Caterplus said: "In its first year, the Caterplus Chef of the Year competition empowers our team to push boundaries of what is possible, proving that requirements such as texture modified foods can still be delicious, varied and colourful. A huge congratulations to Gary – his dishes were a brilliant example of our impressive, flexible and tailored care offering."
Aside from the Caterplus Chef of the Year trophy, Gary was rewarded with £200 and afternoon tea at The Ritz.